This year, the goal of interior design is all about creating comfortable, personality-packed homes! Which means we're seeing a boom in large-scale designs and bold patterns – including those with some wild origins.
That's right – animal print. A long favorite in the world of fashion, the spots, stripes, and textures of the animal kingdom makes for beautiful, bold home accents. And, thanks partially to a recent Netflix special, we've seen a renewed interest in safari-inspired homes stylings!
Even in the year of personality-packed interiors, integrating animal print for the first time can be intimidating. Luckily, there are many ways to incorporate wild flair, from power-packed accents to full-scale glamour:
Themed Style Amplifier
While animal print can be incorporated into nearly any style, it's a natural fit with several sophisticated and chic looks. Take for instance the room below, which features a delightfully intricate and eclectic animal wallpaper. By adding animal print accents in a similar hot pink hue, the playful elegance of this feature wall has been extended throughout the space!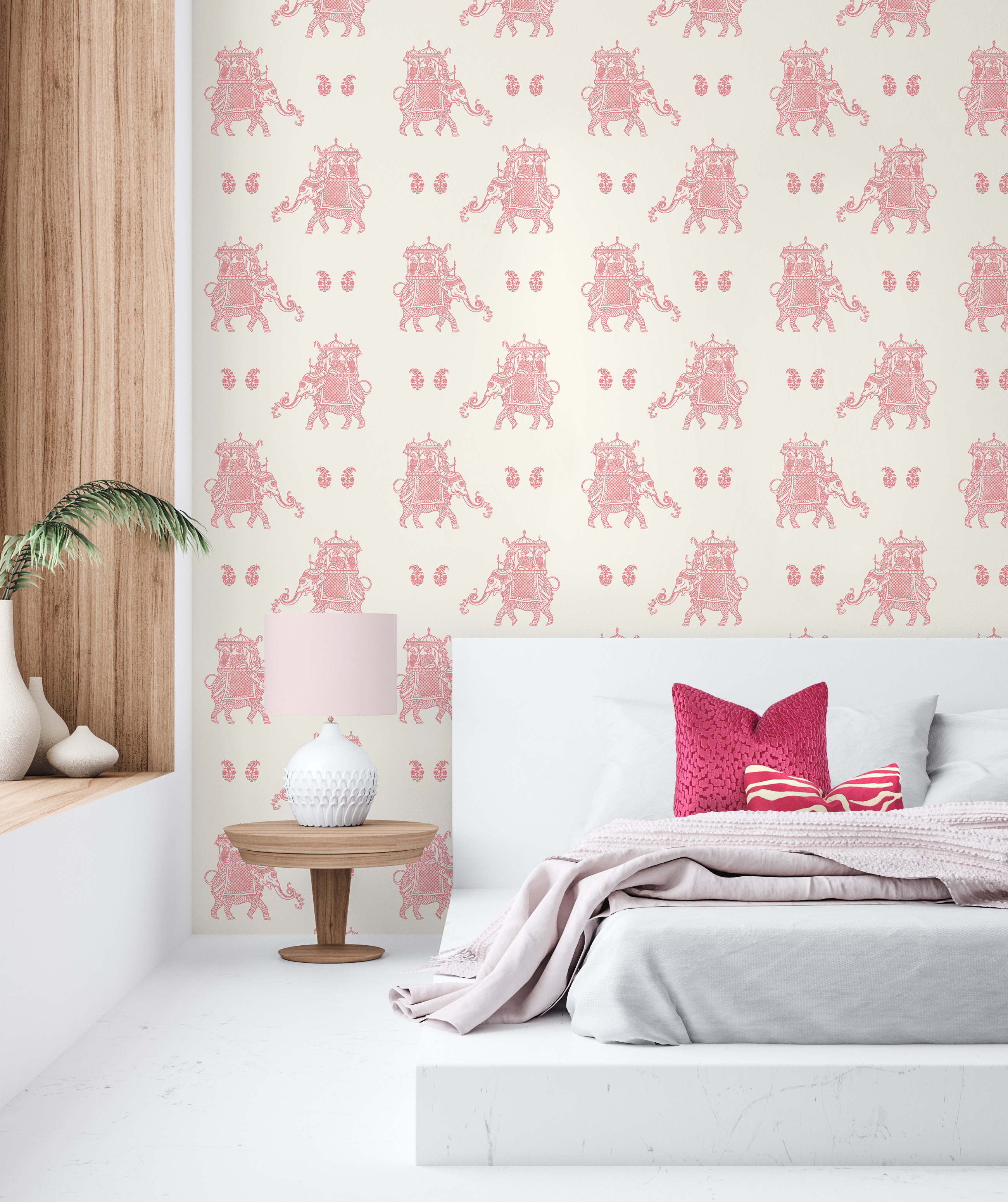 Animal print is also a perfect addition to jungalow designs, a variation of bohemian styling that focuses in tropical greenery, vivid colors, and rich natural textures.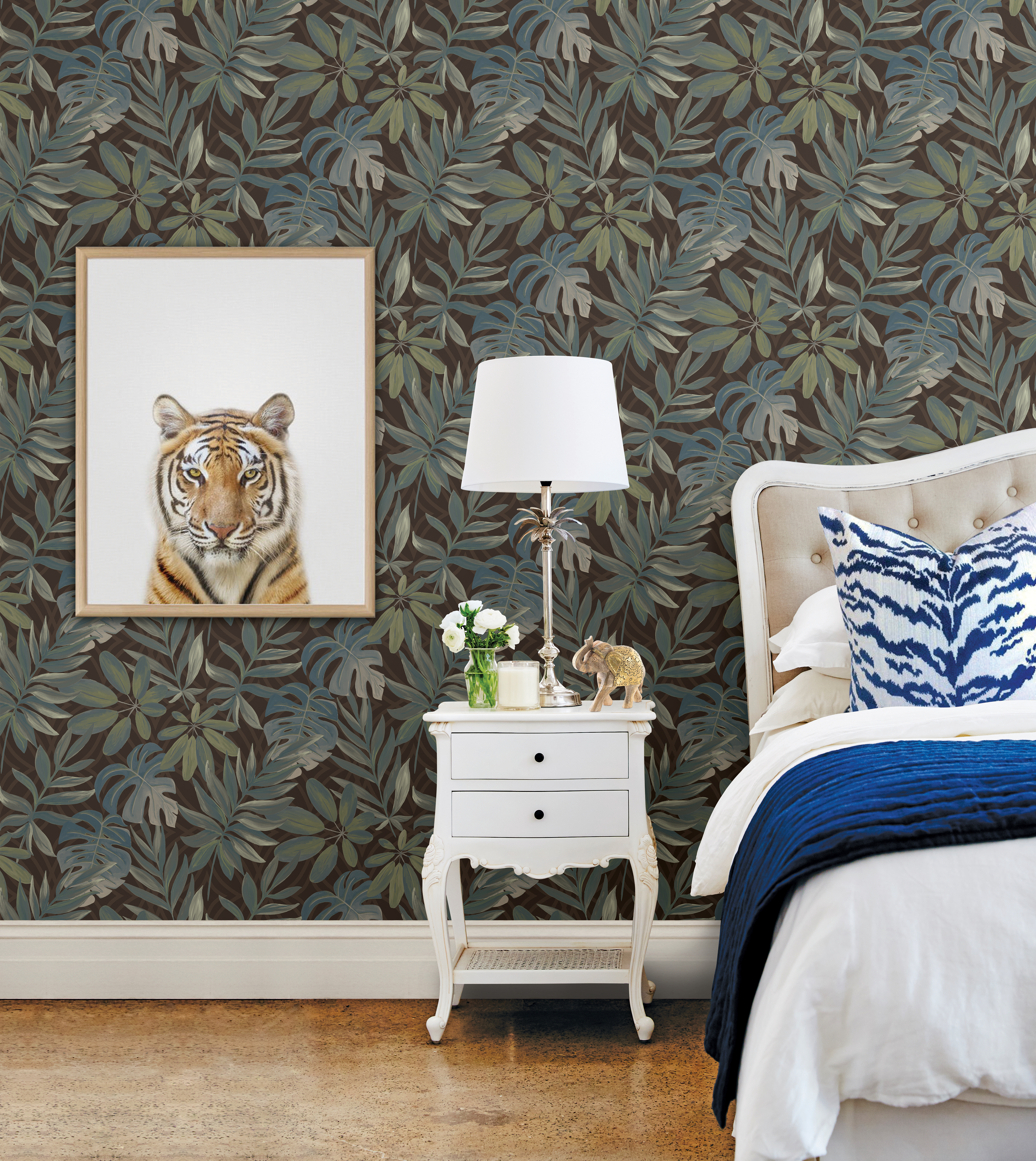 This bedroom embraces the jungalow aesthetic with a silvery-blue painted palm leaf wallpaper sporting a rich brown background. And while the wallpaper alone embodies a refined take on jungalow styling, it's a much more well-rounded look with a few extra touches. The bedding's rich blue comforter and blue and white tiger stripe pillow carries both the color and theme throughout the space. The inclusion of a few wild residents, the stunning tiger framed print and elegant elephant wooden figurine, adds a sense of depth and completion to this stylish safari retreat.
Full-Scale Glamour
Using animal print as the main element of your interior design can lead to some seriously sophisticated style. Modern innovations in wallpaper have produced animal print designs that sport luxurious finishes and rich color.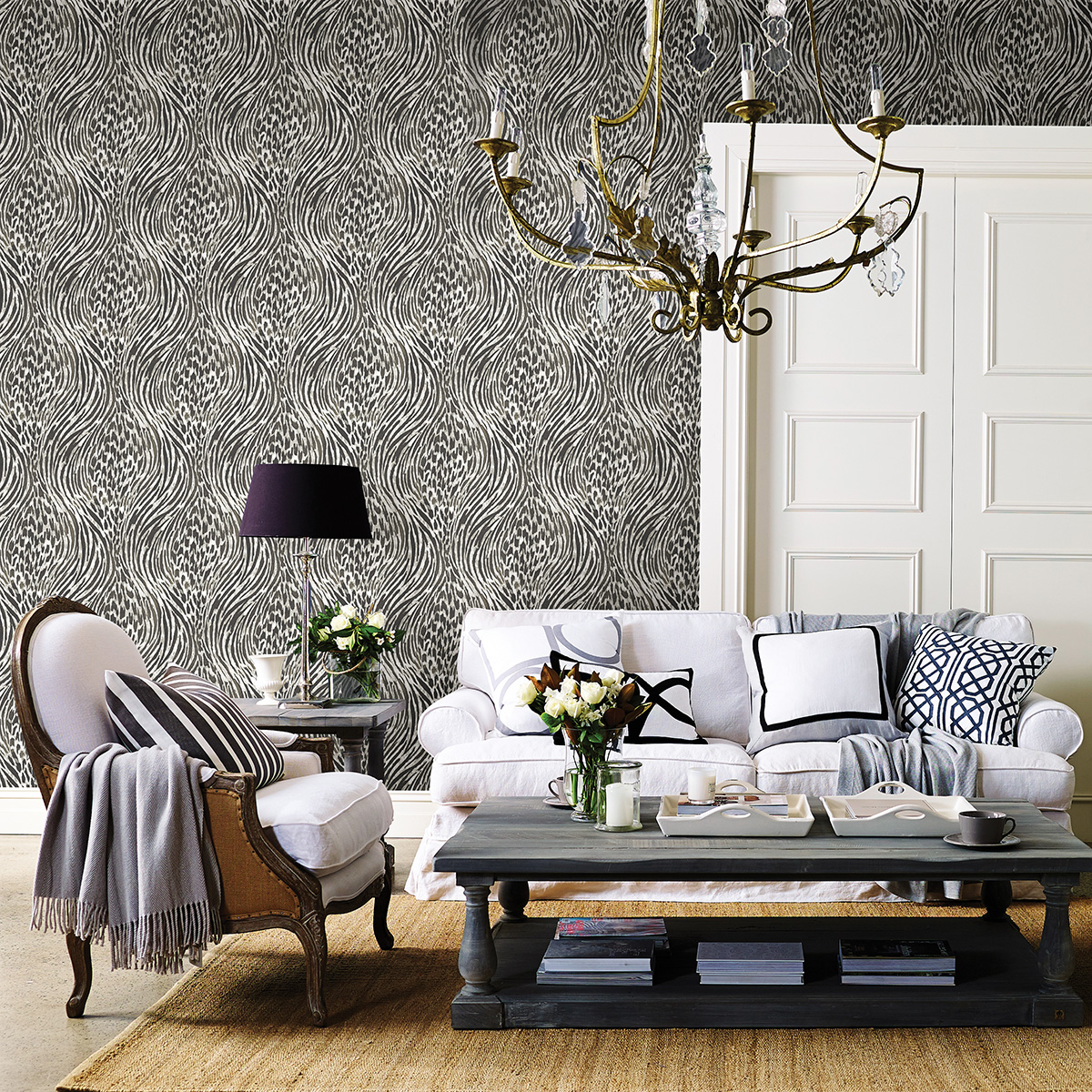 Naturally luxurious, layering animal print on animal print creates utterly glamorous, high-impact interiors. Or, go all-in on one show-stopping feature, like wallpaper. Modern innovations have produced elegant designs that play with pattern and are enhanced by rich color and special finishes, like flock detail and metallic accenting.
Already embraced the savage beauty of animal print décor? Share your styling tips in the comments below or show off your spaces by tagging @astreetprints on Instagram!