Incorporate the vibrancy and personality your space has been craving by channeling your inner maximalist. Maximalism is the fun and more out-going cousin to the long-lived minimalist style. It caters to the artistic, free-spirited, and adventurous individual. Embrace the, "More is more" motto and add splashes of colors, layered textures and eclectic decor to your space. A style as boundless as this may be intimidating to complete, but don't sweat it. We're here with the inspiration you need to transform your space like a maximalist pro.
1. Bold Patterened Wallpaper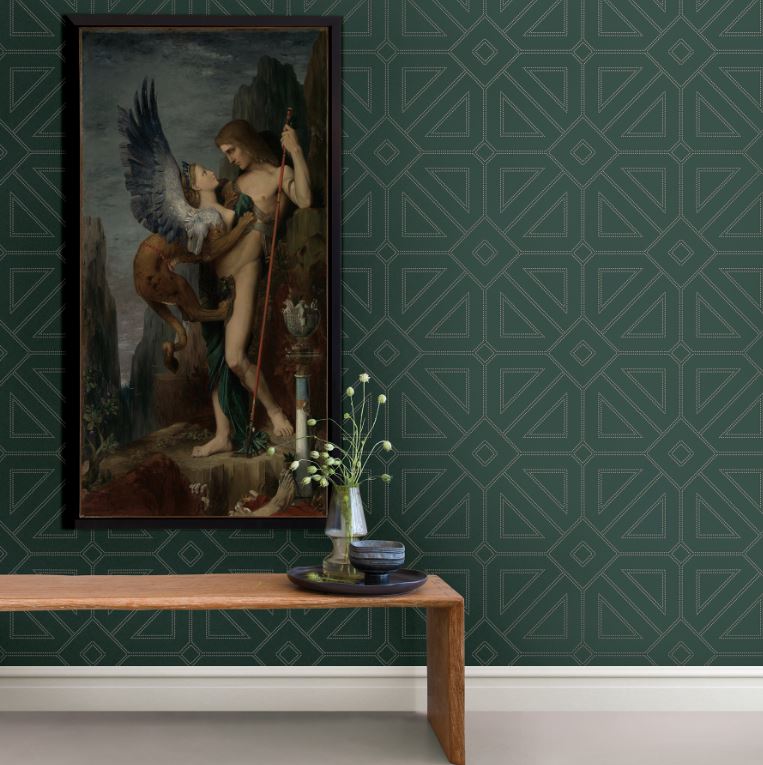 Source: A-Street
What is more maximalist than a bold print? Vibrant florals and unique geometric designs - the possibilities are endless. This moody geometric print is all the rage and we can't seem to get enough of it. Cool and clean lines separate the dark and light hues of green to provide a fun color contrast with structure. The versatility of this print allows it to thrive within any space.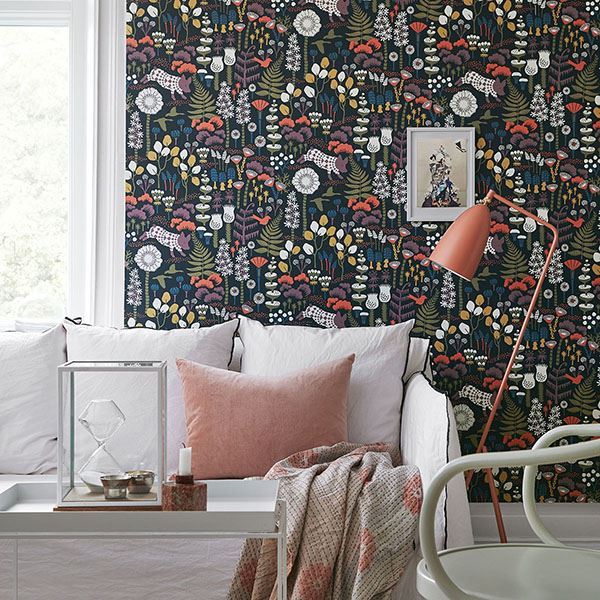 Source: A-Street
This fabulous botanical wallcovering oozes character and charm. Its moody Scandinavian print is the perfect balance of feminine and masculine tones by contrasting a dark backdrop with beautiful multicolored elements. The floral appeal has reached an all-time high with an increased desire to bring the fresh atmosphere of nature into the comfort of the home interior.  Large scale flowers take center stage in this dainty wallcovering. It is maximalism with an elegant flair. 
2. Funky Furniture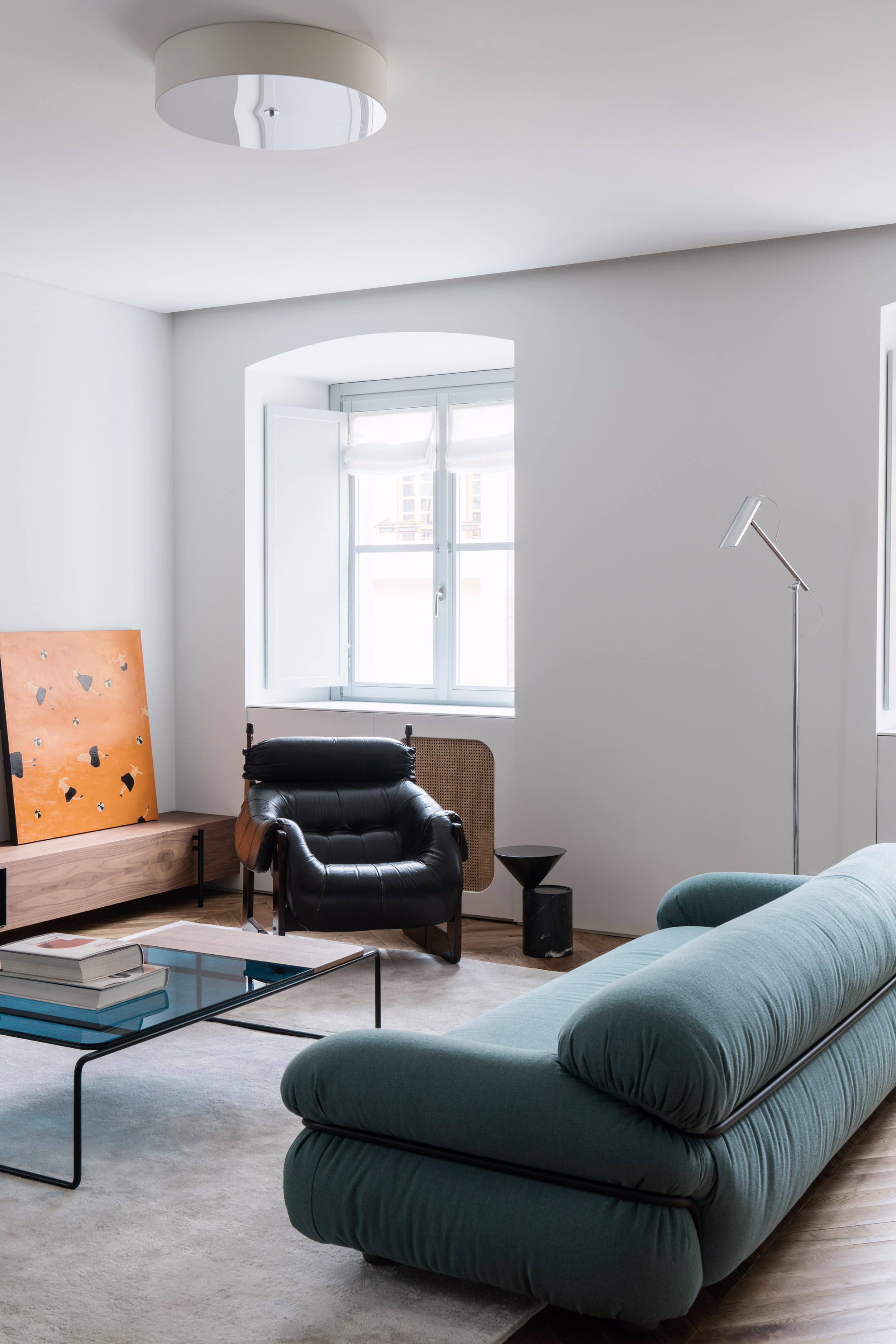 Fun and funky, Bibendum chairs are the life of the party. It is a statement piece that ensures quality and comfort in style. The Bibendum chairs curved edges are pleasing to the eye and add a contemporary feel to rooms. These chairs fit within any style and are sure to blow your guests away with their artistic and unconventional shape. It perfectly blends modern and retro with its use of cool and soft hues.
3. Navy Blue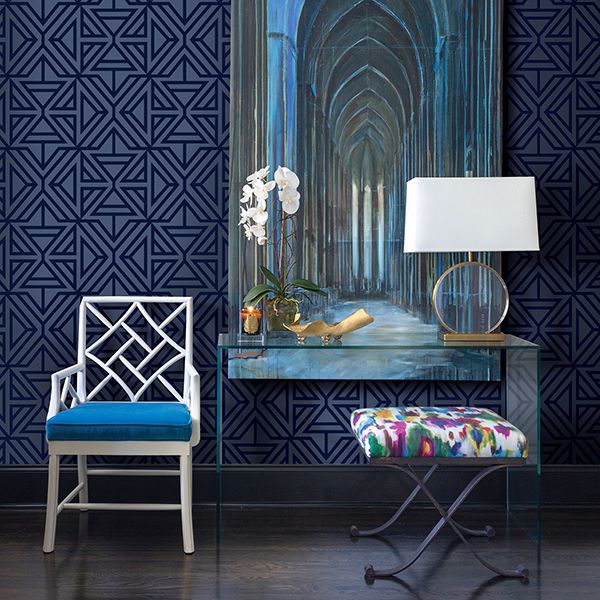 Source: A-Street
The key to maximalism is being generous with color but also mastering a balance. Many maximalist interiors opt for darker walls and let the vibrant accents do the talking. Navy is the new black this season and we are obsessed! Light up your room with this deep saturated navy blue. This shade of blue adds a soft and timeless quality and has proven to be the perfect palette for a maximal interior. Incorporate this hue to offset brighter accents. The darker hue of blue featured in this navy geometric wallpaper creates a seamless color contrast to the bold electric blue-accented chair and painting.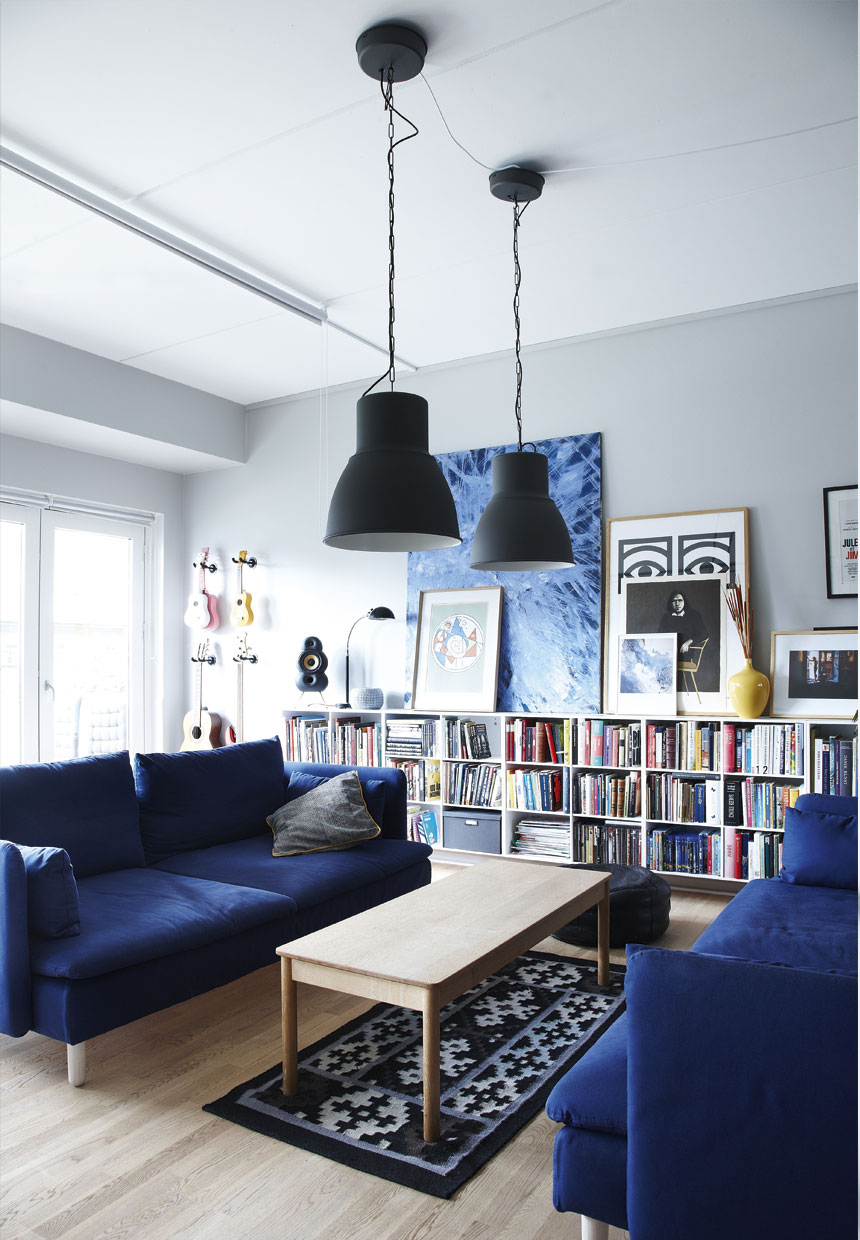 Navy blue boasts versatility by possessing the power to also play up more neutral maximalist interiors. This navy couch pops against a cool-toned grey backdrop. Dark blue accents complement this calming navy hue and matte black accents add a modern yet contemporary touch. 
4. Art Sculptures

Source: Architectural Digest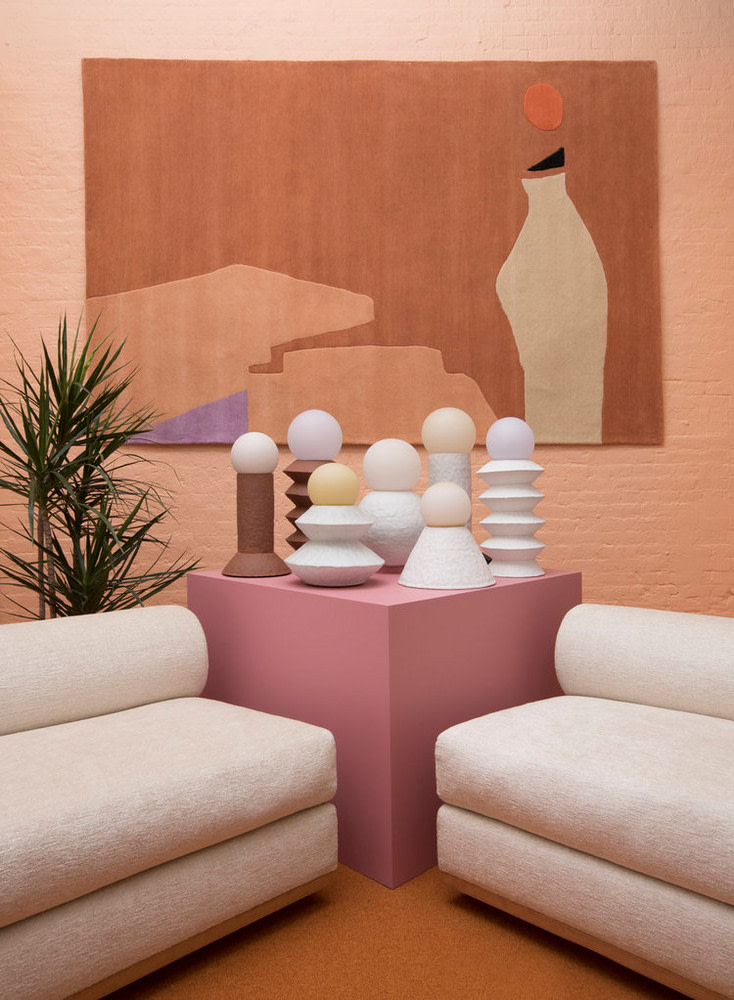 Source: Domino
Popularized by maximalist interiors, this totem inspired art sculpture is the new statement item that is hitting the interior markets. They come in all shapes, sizes, colors, and textures - carefully crafted to bring an organic beauty to your space. Incorporate pastel pieces for a touch of feminine charm or add one with a moody hue to complete your chic look. These photogenic masterpieces are the perfect way to express your free-spirited and vibrant personality. 
5. Go Green!
Source: A-Street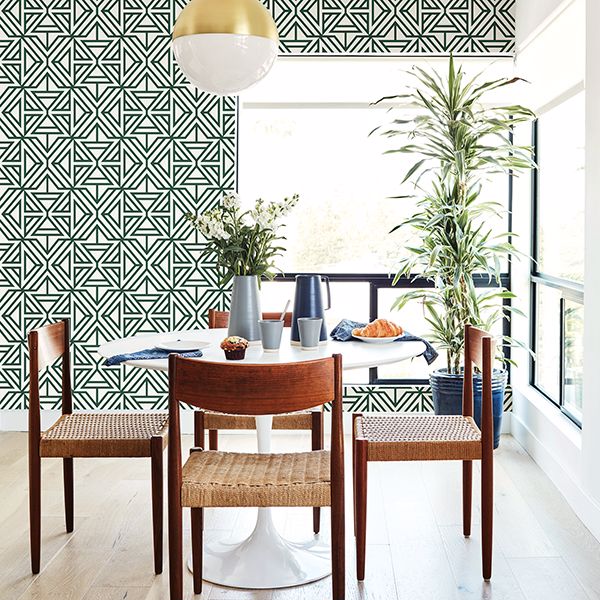 Source: A-Street
Fill your home with fresh and clean energy by fusing greenery into your maximalist interior. Large leaf plants and textured flora is a nature inspired way to liven up your space without it feeling cluttered. Select a charming pot to house your green friend or go for a hanging plant to add more visual interest. Pair your plants with a green wallcovering to match. Experiment banana leaf prints or try an eclectic geometric print. Going green has never been this fun!

6. Wall of Frames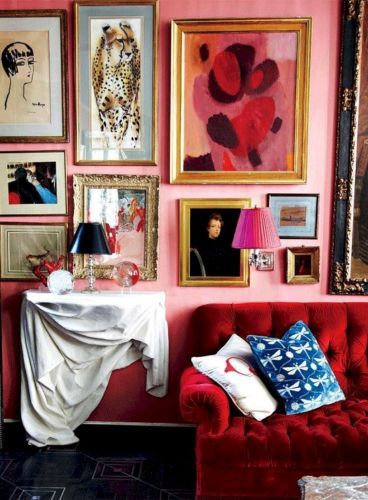 Source: House and Home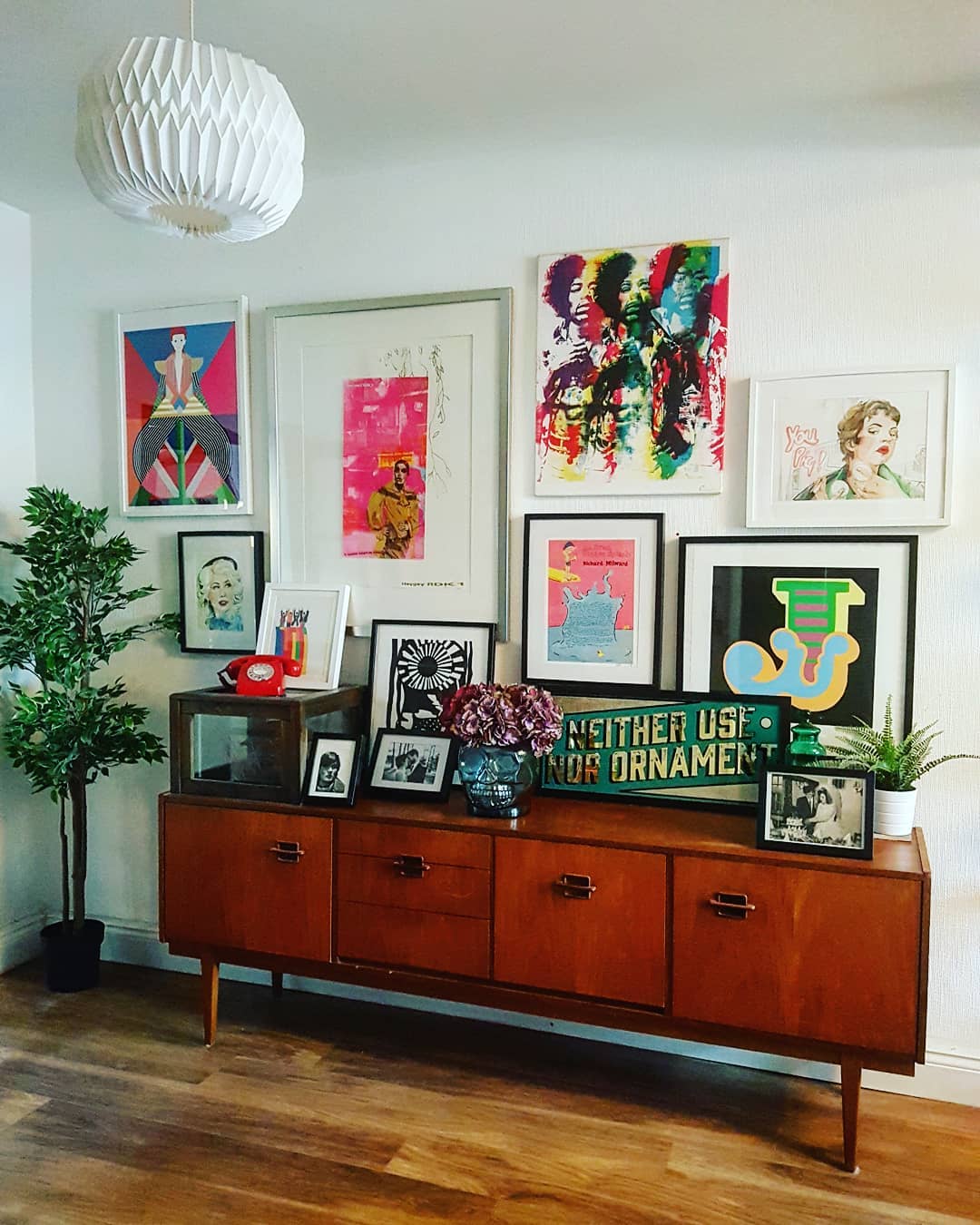 Source: Augustman
A picture says a thousand words and one word to describe these statement pieces is you! This maximalist decor trend gives you the freedom to make it whatever you want it to be. Display your collection of prints, paintings, and posters while experimenting with the arrangement and mismatched frames for an eclectic touch.