Yellow is the statement color we've all been waiting for. From fashion week to the award-winning home interior blog Italian Bark, the news has spread that this cheery hue is the "it" color of the season. Incorporate yellow into your home decor and take inspiration from this summer's hottest and boldest fashion trends. Summer is the perfect time to experiment with funky fashion and unexpected palettes, so what better way to celebrate August than by adding this bold yellow hue to your closet and interior. We've rounded up our top picks for yellow wear and the wallpapers to go with them!
1. Statement Blazer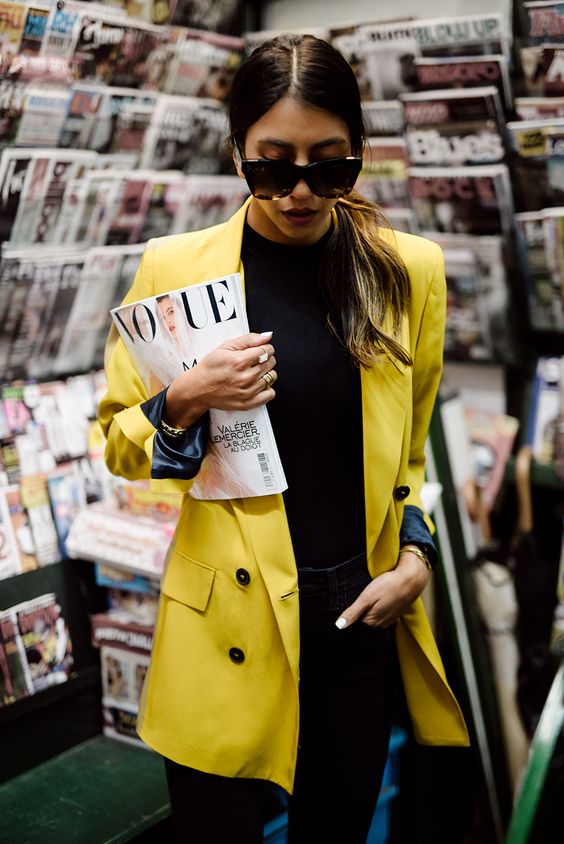 Source: Not Your Standard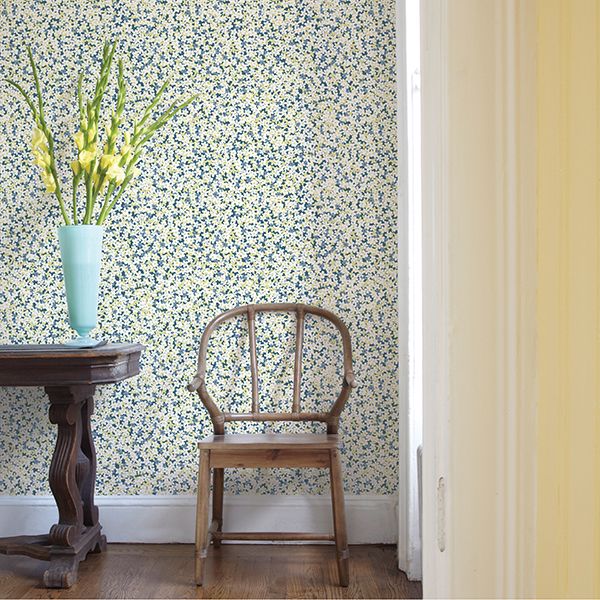 Source: A-Street Prints
Blazers are an instant way to give your outfit a polished look. These classic pieces are versatile and can be paired with a casual or professional ensemble. An all-black outfit perfectly showcases this vibrant marigold yellow jacket with navy lining. It is a sophisticated look with a modern flair. Our A-Street Giverny Blue Miniature Floral Wallpaper from the Perennial collection gives off a similar feel with its blend of yellow and navy blue hues. Similar to how a blazer adds the perfect amount of structure to any outfit, this pattern has a layered design with a dimensional effect. 
2. Sundress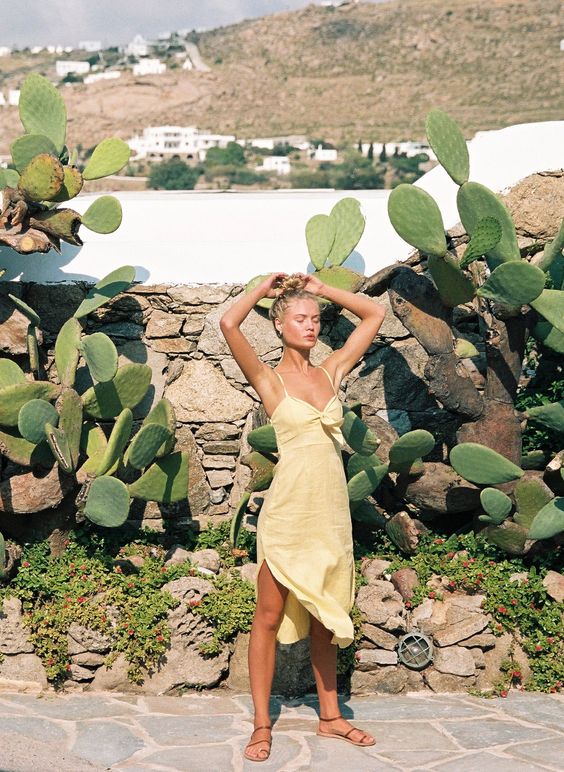 Source: Faithfull The Brand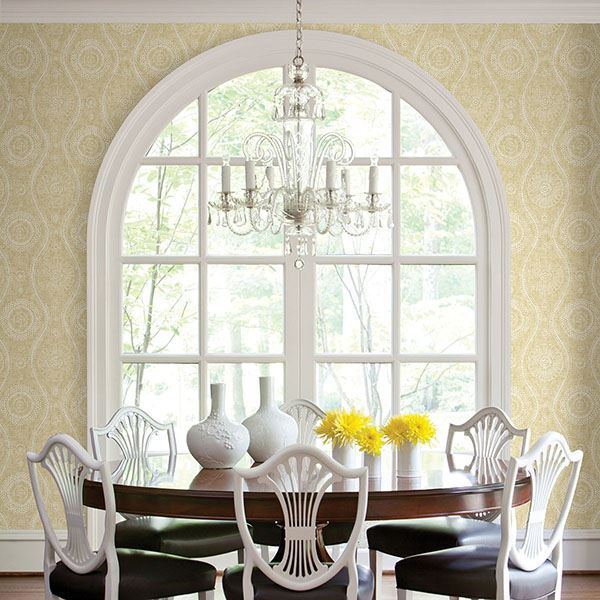 Source: A-Street Prints
A summer wardrobe must include a flowy sundress. This pastel yellow dress is a dream with light breezy fabric and a form-fitting tied top. To match this look we picked a vintage linen print featuring a yellow and white palette. Complete with boho chic medallions and a curving ogee pattern, our Painterly wallpaper embodies the carefree and airy energy of summer sun dresses.
3. Knit Top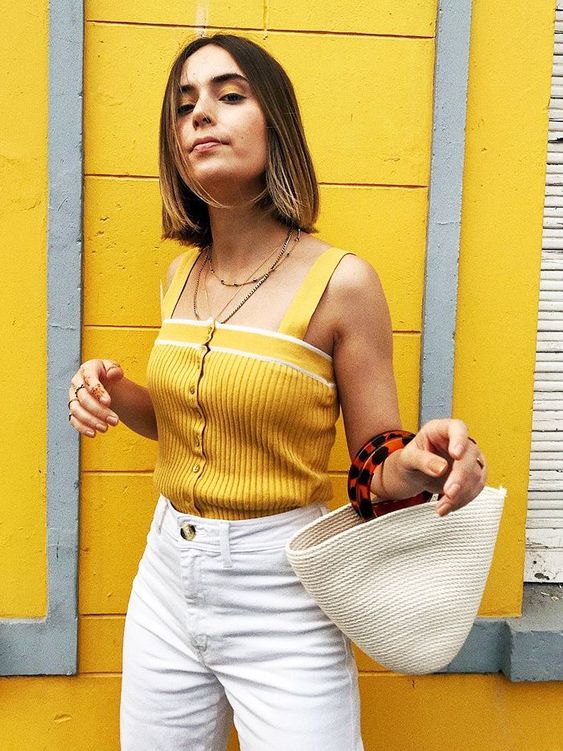 Source: Who What Wear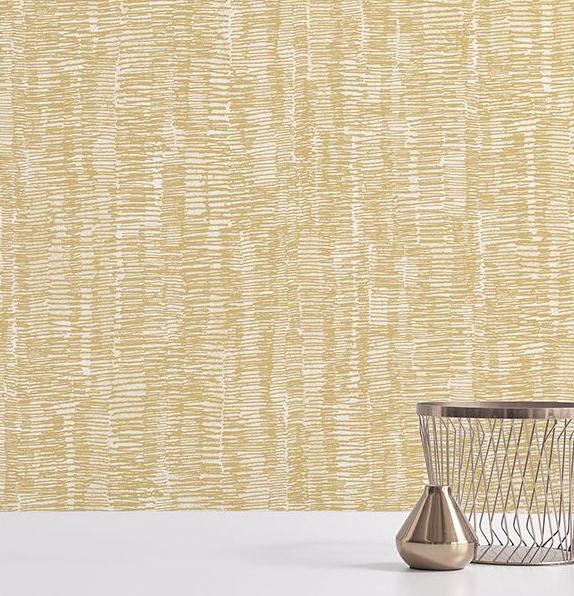 Source: A-Street Prints
You may think combining knitwear with the hot weather is insane, but hear us out. With thick straps and vintage-inspired square neckline, this knit top is the perfect summer piece. Its brilliant golden hue pairs beautifully with white bottoms for an easy-breezy look. Our Hanko Abstract wallpaper gives off a similar flair with its textural brushstroke design and distressed patterning. Layers of white and yellow express a likewise bohemian style to the outfit above. Yellow is a fun and fresh statement color and you are sure to make a splash with this wallcovering or outfit. 
4. Mules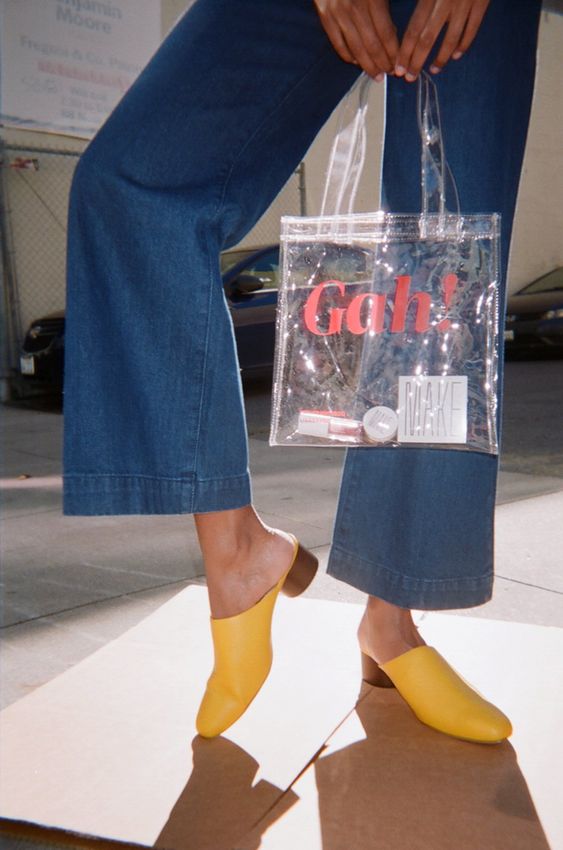 Source: Pinterest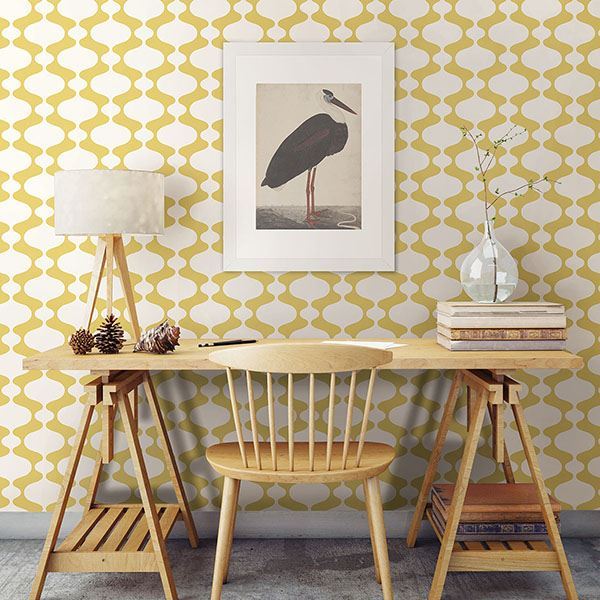 Source: A-Street Prints
Sky-high heels are no more. This season is all about comfortable and stylish mules, and what better way to elevate your ensemble than with a pair of popping shoes? Pro tip: balance your yellow footwear with wood accents to create a boho-chic look. Inspired by retro-chic mules, we bring you our Ashburn Yellow Wallpaper from the Habitat collection. A mod ogee print with a modern twist, this wallcovering brings a mid-century design to the 2000's.
5. Monochromatic Sets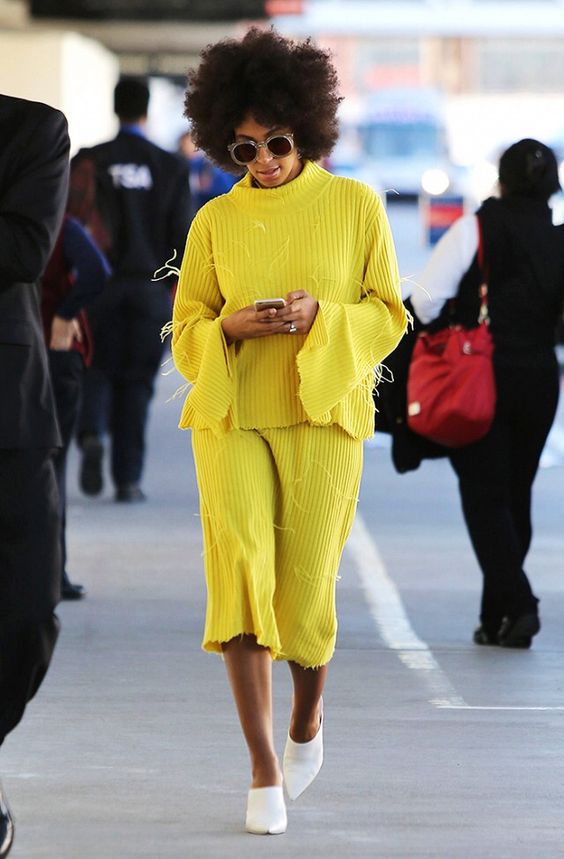 Source: Pin IMG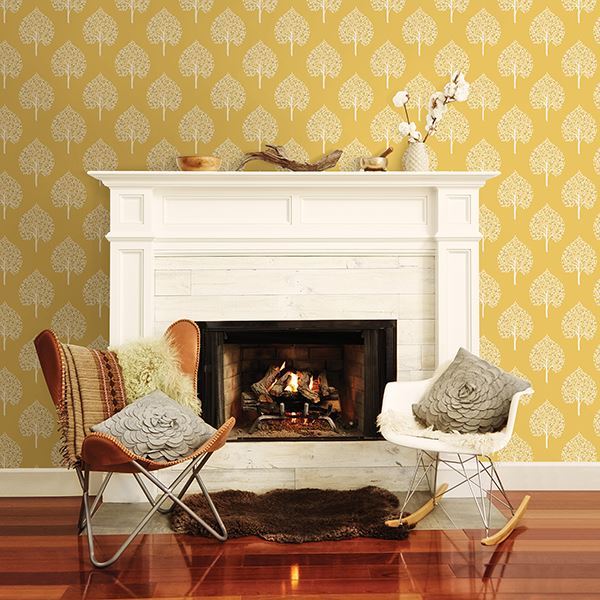 Source: A-Street Prints
Effortlessly chic with a modern edge, the monochromatic trend is taking off this season. Dressing in one color from head to toe adds an eye-catching appeal that exudes creativity and versatility. This yellow sweater and skirt duo is an iconic summer look - complete with white mules! Similar to this monochromatic outfit, the Grove Mustard Tree Wallcovering is balanced and modern. Tranquil white leaves adorn scattered thick trees in this nature-inspired print.
9. Silk Dress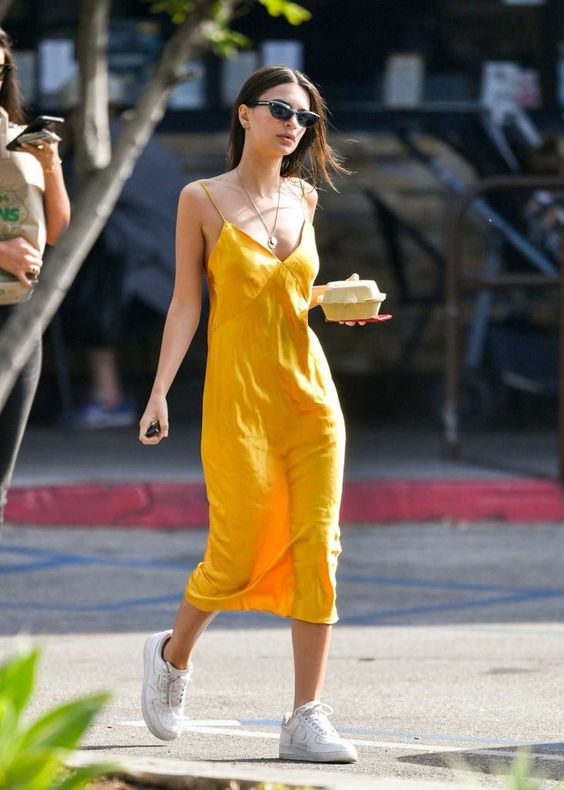 Source: Celebsla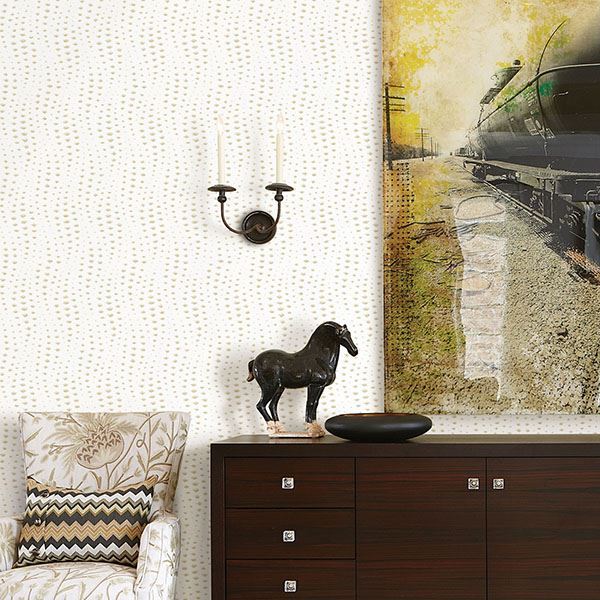 Source: A-Street Prints
A laid back outfit with feminine charm is the best of both worlds. This cheerful silk dress is a beautiful and bright piece for the summer. It can easily be dressed up with a pair of heels or dressed down with a comfy pair of sneakers. The featured outfit inspired this Wavelength Citrine Wallpaper. It showcases a yellow dotted wave print that ripples like the flowing silk dress. Similar to this stunning sleek gown, mesmerizing metallic shimmers glow against a white backdrop in this transitional design from our Signature by Sarah Richardson collection.