Even though summer seems to be slipping between our fingers, there's still one month left to grab some sunblock and hit the beach. Beach time and reading go together like salt and the ocean and what better way to spend your time tanning than curled up with a good book? To celebrate the coming of August, we caught up with our in-house studio designers to see what their must-haves on their summer reading list are.
For the Fashionista: The Dress Maker by Rosalie Ham
Described as a, "darkly satirical novel of love, revenge and 1950s haute couture," this book by Rosalie Ham is perfect for fashion enthusiasts and drama fans alike. After returning to the fictional Australian town of Dungatar, the protagonist, Tilly, plans to only check on her ailing mother and then leave. However, she decides to stay and through her irresistible dresses, she finds a measure of grudging acceptance from the mean-spirited residents. But as old resentments begin to arise, Tilly's true plan of vengeance slowly begins to unfold in a spectacular fashion.
For the Artist: Henri Matisse: The Cut-Outs
Published alongside the showing of the most comprehensive exhibition devoted to the paper cut-outs by Henri Matisse, this book explores the artist's methods, materials and conceptional issues. In a host of vibrant colors, this book is both aesthetically pleasing and informative about one of modern art's most prominent figures. Studio Manager, George Bolger, elaborates, "The color is glorious. I have always used Matisse as my go-to when I want to look at something beautiful; sometimes I will just flip through the book to feel refreshed and recharged."
For the Little Ones: The Giving Tree by Shel Silverstein
One of Shel Silverstein's most popular books, The Giving Tree, is a tender story that explores consolation, love and the gift of giving. The moving parable that runs throughout its tender story is appropriate for readers of all ages as it explores other's capacity to love freely. With mesmerizing illustrations and an unforgettable plot, The Giving Tree is a book that you can read by the beach every summer season.
For the Non-Fiction Fan: Prague Winter by Madeline K. Albright & Bill Woodward
This part historical nonfiction part autobiography, written by Madeline Albright, recounts Albright's family and country's trials through WWII. Studio Designer, Grace Emmet, explains, "I love reading books about this time period and this book gave me a perspective from Czechoslovakian citizens that I had never had before. It also gave a lot of insight into why Albright has gotten to where she is today and why her heritage means so much to her." A deeply personal memoir with historical antidotes throughout, Prague Winter is an exceptional story from one of the international community's most respected figures.
For the Interior Designer: Elements of Style: Designing a Home & a Life by Erin Gates
Packed with honest advice and inspiration, Elements of Style is both a practical and personal decorating guide by Erin Gates. Beautiful photographs and illustrations frame essays about the lessons she's learned while renovating her home and life's trials. The included extensive resource and shopping guide will have you itching to re-design every room in your house.
For the Photographer: Tao of Photography by Phillippe L. Gross & S.I. Shapiro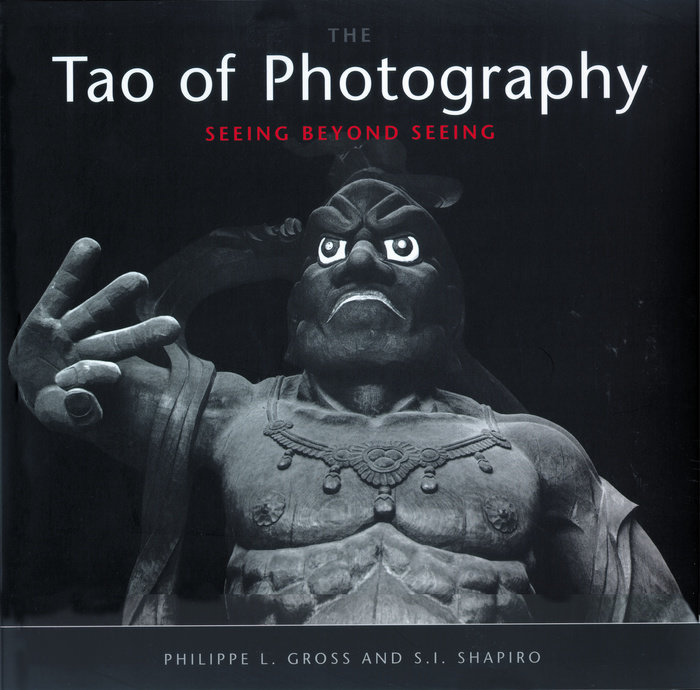 Source: Penguin Random House

Photography and Tao practices meld in this work by Gross and Shapiro to create a visually and spiritually stunning book. Studio Designer, Leslie Hollis, periodically pulls this off her shelf, "as a reminder to approach the creative process of my photography in a more mindful way." Instructional texts are complemented by enlightening exercises, ensuring that photographers of all levels will be able to incorporate Zen into their work and see beyond seeing.
For the History Buff: Beneath a Scarlet Sky by Mark T. Sullivan
Based on the true story of a forgotten war hero, Beneath a Scarlet Sky is an inspiring saga of a young man's courage to thwart the Nazis during World War II. Filled with suspense, love and resilience, this book by Mark T. Sullivan is the perfect beach read for history buffs and hopeless romantics alike.